A bit about Matthew…
Matthew May joined Ed's Garden Services in March 2012 to be an Ed's Operator in the Folkestone and Canterbury areas.
Garden work is never truly done and Matthew always keeps himself busy in the Winter months. The following garden makeover is an example of ways he keeps active all year round as he completed this job before Spring had sprung earlier this year.
Matthew tells us more about the work involved with this garden makeover…
"As you can see from the pictures shown below, the house was very new and only had a small patio. My customer asked for a larger patio area to enjoy in the Summer for BBQ's and entertaining friends."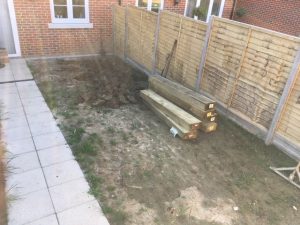 "Firstly, we lifted the existing patio and path and used these slabs to create a new shed base."
"We then fixed the issue of water running in the direction of the house due to the garden sloping. To do this, we dug out the new patio area so it tilted away from the house and used this soil to flatten the upper level of the garden."
"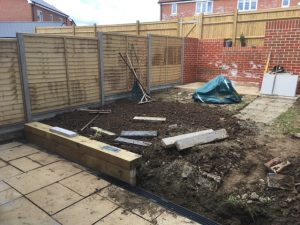 "We top soiled and turfed the top level of the garden. Then we laid down grey Indian Sandstone for the new patio and path. Lastly, we built a wall with sleepers and installed drains to tackle the problem of surface water."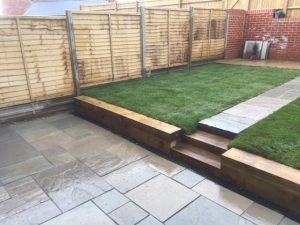 "I am very happy with the outcome of this garden makeover and so is my customer."
Why not get in touch with Matthew who would love to help with your gardening needs?