Our Ed's Garden Services Gardener, Bob, who runs his business in Horsham was very excited to take on a big challenging lawn transformation project last year. It was a difficult remit in challenging times. However, Bob's results were outstanding and his customers were delighted.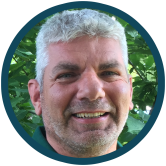 We invited Bob to tell us about how he tackled the project.
The Background
" My customers bought their property a couple of years ago and its garden had been neglected for ten years or so. Their previous home had a beautiful manicured lawn. It was their dream to recreate that. However, it took an enormous leap of the imagination to believe that this garden could ever look like that."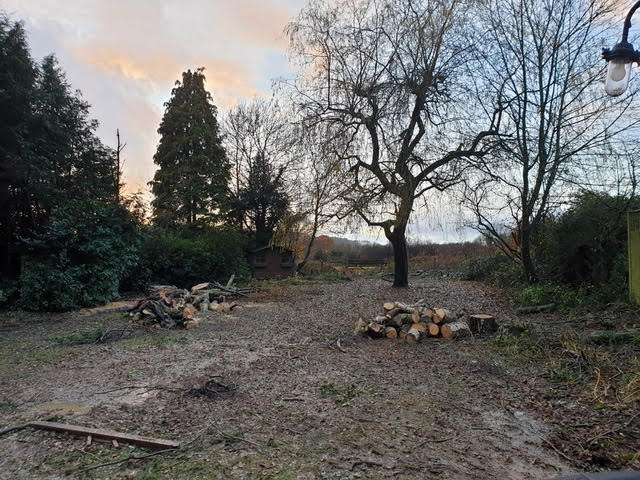 Taking Stock of the Gardener Challenge
"When I first discussed the project with my customers, the garden looked like nothing short of a disaster zone. Tree surgeons had removed a number of dead trees. The garden was full of stumps and a mess of uneven and boggy land. In short, the area was large, the site was in terrible condition and the customers had very high hopes. All in all, a very challenging project!"
"I think what gave me the confidence to take on such a daunting project was the attitude of the customers. When I talked about the different phases we would need to go through to reach their end result, they understood the scale and complexity. I could see that they grasped that it would not be a case of waving a magic wand. I got the clear impression that they had patience for me and my team to work towards the end result that they desperately wanted. Furthermore, I love a challenge and knew that it would take a lot of work but that we would get there. I really wanted to help them to achieve their dream."
Making Plans
"I sat down with the customers and scoped out the project with them. We would clear the debris and get a mini digger in to level off the ground and tree stumps in the first phase. Then we would put down lots of topsoil in the next phase. Following that. we would lay approximately 750m2 of turf. Finally we would add copious amounts of TLC to coax it to become that lush and stripy show lawn we all had in our heads."
"And so I was given the mandate, had the motivation ….now my team and I just had to get on with it!"
Gardener Challenge – Off to a Flying Start
"My team and I got off to a brilliant start with the project. We cleared…and built up an impressive log pile for my customer's wood burner!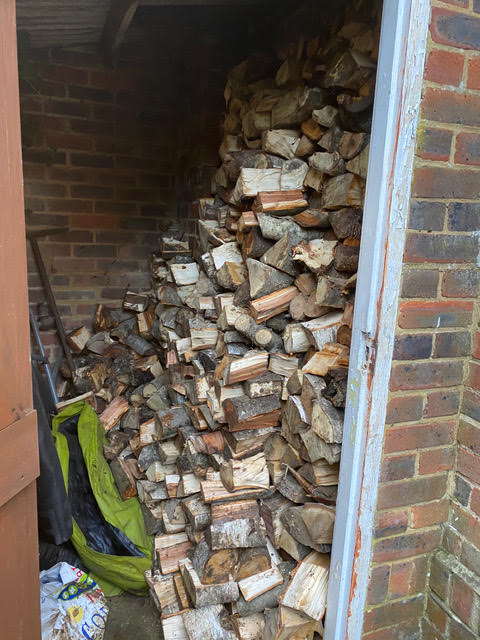 Then we got the mini-digger in and got down to some serious levelling.
We quickly moved into our next phase and laid more than ten tonnes topsoil.
Gardener Challenge – the Best Laid Plans
And then, abruptly, we were hampered by the COVID lockdown of last March. I can be quite self-critical but even I could see that there is no way we could have anticipated that risk to progress."
"Whilst we could continue with garden services during the Lockdown, we had to make significant adjustments to how we worked. For example, I couldn't work closely with my team so would have to do the work on my own. My customer was also happy to get involved whilst adhering to the lockdown rules. We could still make progress but it would be at a slower pace."
Tenacious Progress
"I found it quite difficult to get turf in the first Lockdown as garden centres were closed. My strategy was to source what I could where and when I could and lay it piecemeal. I found that I could source 60m2 at a time and laid the lawn gradually. I realised that the lawn aftercare would be even more important to mitigate the risk of a patchy lawn."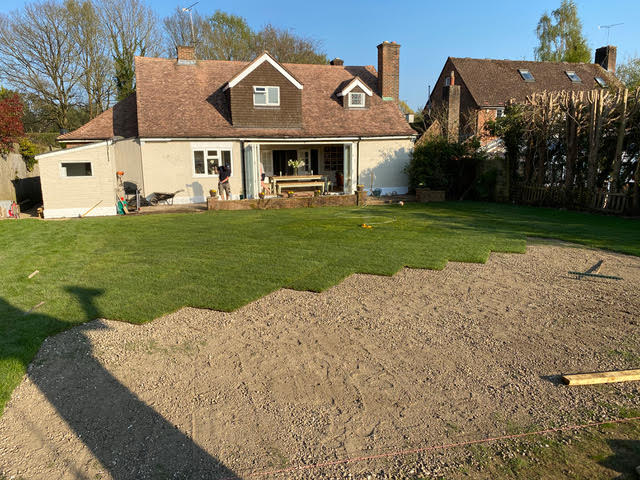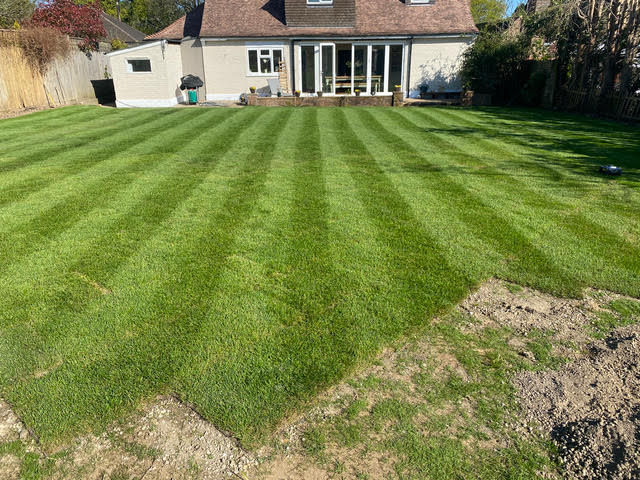 Foiled by Fungus
" I finished laying the full lawn. Some patchiness was inevitable at this stage but I knew exactly what to do to sort it out. However, I had not anticipated an emerging fungus issue. This was as a result of the decomposing tree stumps left behind by the tree surgeons. It was a bit of a setback but I addressed the issue swiftly and soon our goal was in sight again."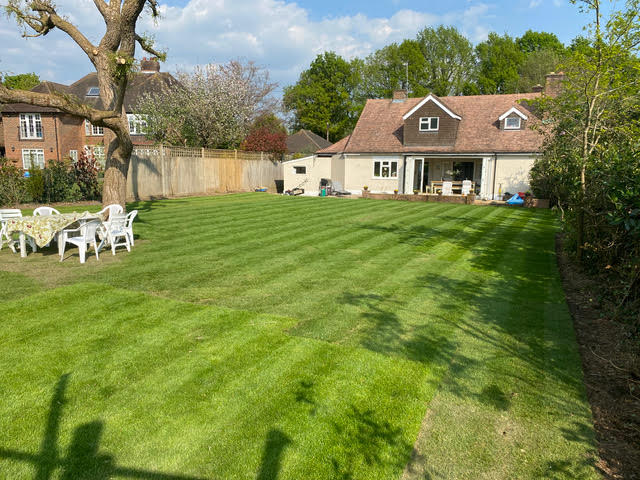 Gardener Challenge Complete
" We were then challenged by the very dry spell late last spring. We were almost obsessive about our watering programme with the brand new lawn. However, our commitment paid off. Lo and behold, despite all the challenges, by the summertime we had an absolutely glorious green and stripy lawn!"
"My customers were ecstatic with the final result. I achieved my goal on what was already a difficult project but made much more challenging by external circumstances."
"We are now in lawn maintenance mode. In this phase I have also been planting their borders which will make the garden even more stunning. I planted a whole range of colourful borders and can't wait to see the plants bloom in springtime. I thoroughly enjoy continuously improving gardens, especially ones as lovely as this has become. "
We love gardens at Ed's. We love our customers. And we also love challenges. Indeed, we thrive on them. It's true that we love delighting our customers and we consistently go above and beyond for them. We offer a whole range of gardening services to meet all of your gardening needs. This includes tackling big turfing projects like this to much smaller maintenance tasks and we are enthusiastic about them all. We love to take the problem away so you can just enjoy your garden.
If we can help you with any of your gardening needs, please do get in touch.