Gardening galore is definitely where it's at in Ed's. Gardening is our business and June is such a wonderful time to be a gardener. It goes without saying that Ed's gardeners are really busy at the moment. However, it is glorious to be working outdoors in the summer sunshine. Furthermore, it's wonderful seeing the glorious results of our gardeners' hard graft.
Gardening galore – Showcase
We thought it would be good to give an insight into some of the gardening that our gardeners have been doing recently. It gives a flavour of the work that we do. We love our stripy lawns at Ed's but it is not all about that. We pride ourselves in the transformation and ongoing careful maintenance of a whole range of sizes and types of gardens. Furthermore, we focus on what our customers really want from their gardens. The old adage that beauty is in the eye of the beholder is key when it comes to gardens.
Without further ado, and firmly handing all the credit over to our excellent gardeners, here is a little flavour of their recent gardening endeavours…
Ed's gardeners at work
So we do love our stripes at Ed's! Our gardeners are masters of the stripy lawn. So we'll start with a nice stripy lawn…
They don't come much more stripy than this one. All credits to Marcus, our gardener in Streatham.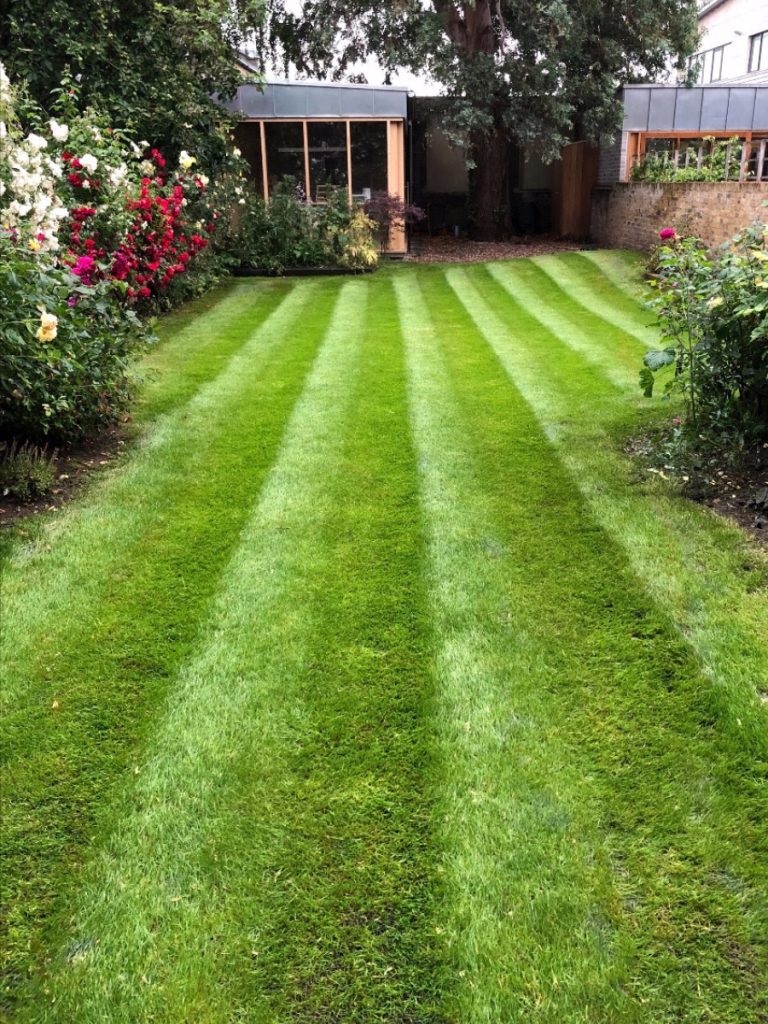 Peter, our gardener in Eastleigh has been creating some wonderful stripes in this large garden…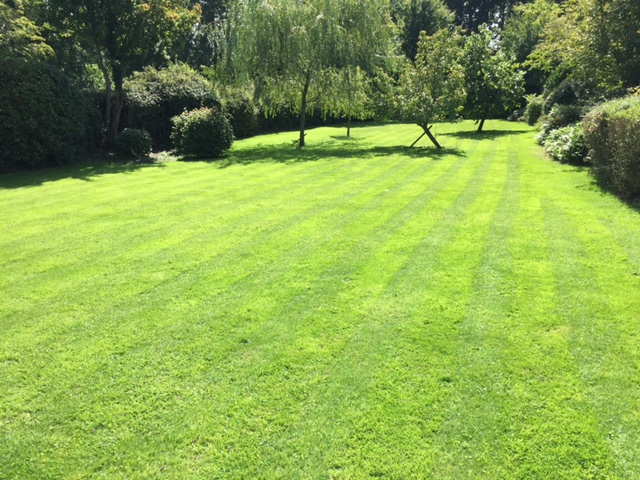 Peter's team are also good at vertical gardening. They have been scaling some impressive hedges earlier this year…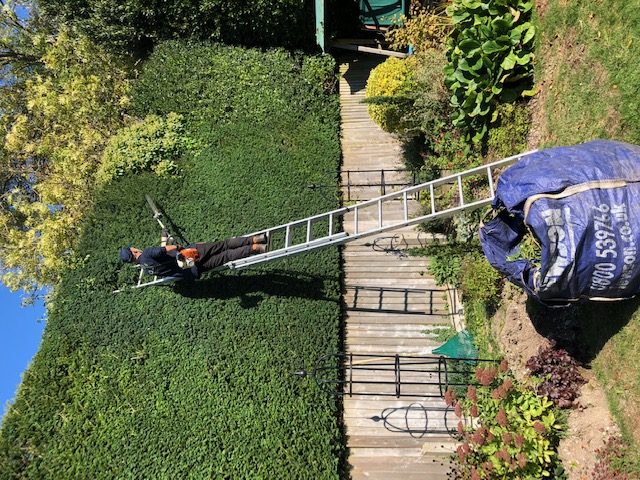 And Ali, our gardener in Cambridge (North) is clearly demonstrating that beautiful gardens can come in all shapes and sizes…
Kevin, our gardener in Raynes Park, has to get the prize for the greenest garden. He assures us no filters were involved in this photo!
Matthew, our gardener in Folkestone, has been very hands-on working closely to his customer's spec by creating this lovely outdoor space.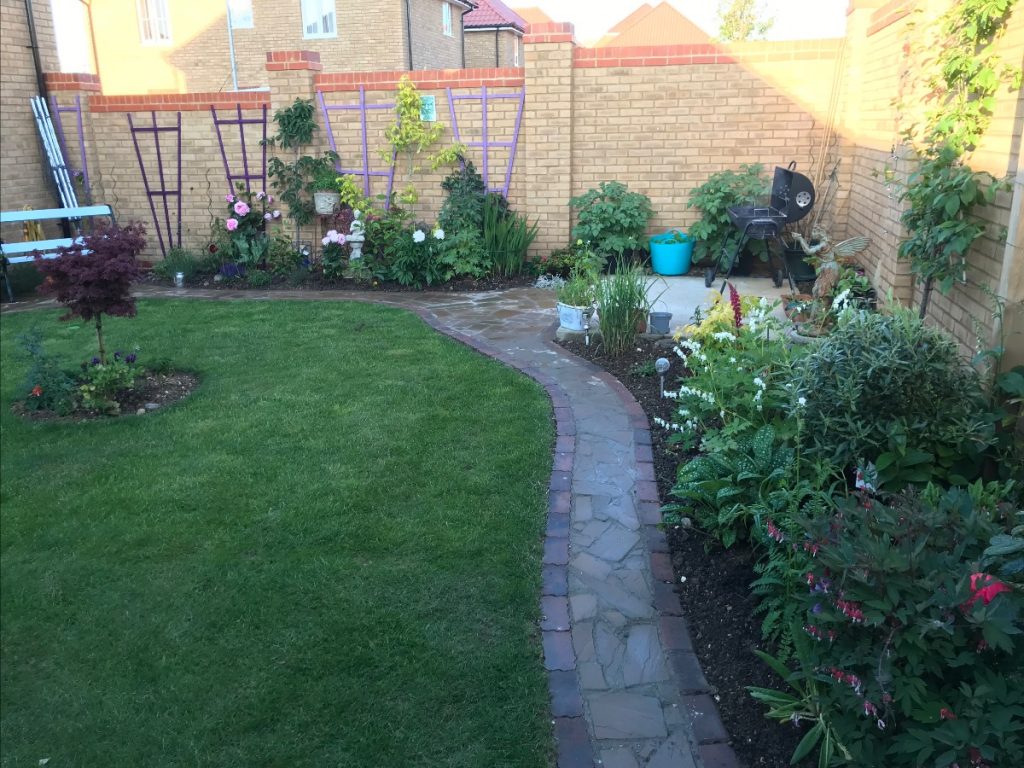 Finally, in the summer of the staycation, Mark, our gardener in Ramsgate, has been creating a perfect Mediterranean oasis for this delighted customer.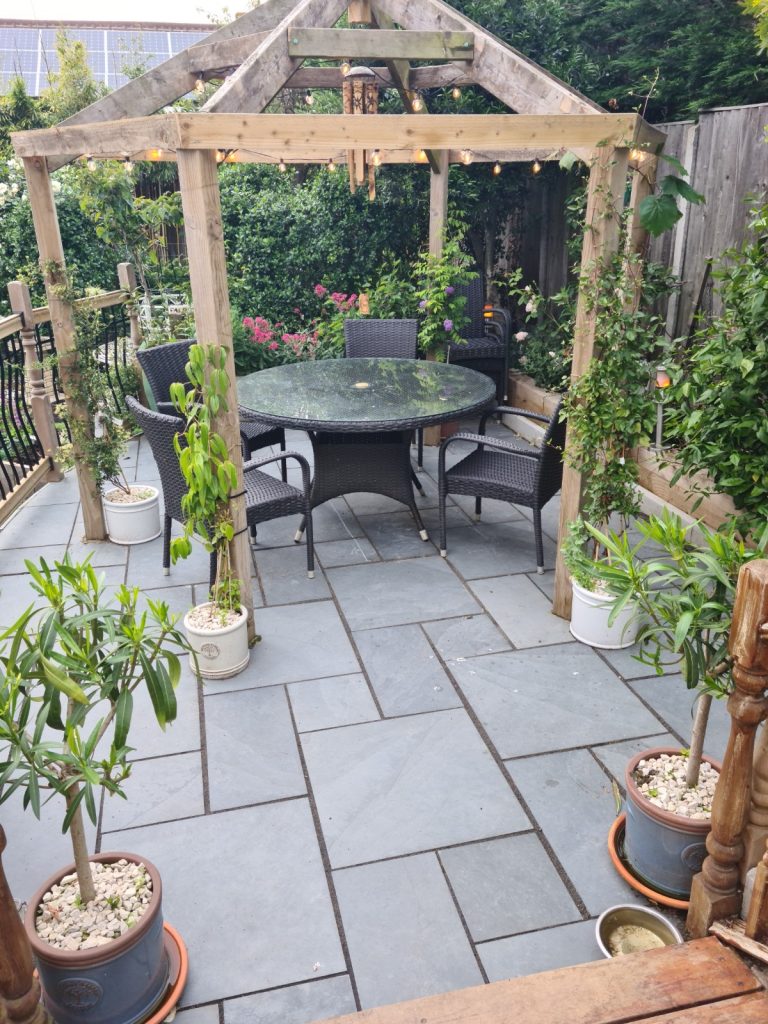 However, our gardeners do have their helpers to assist in delivering all the magic. Here's a very fine example of an Ed's little helper…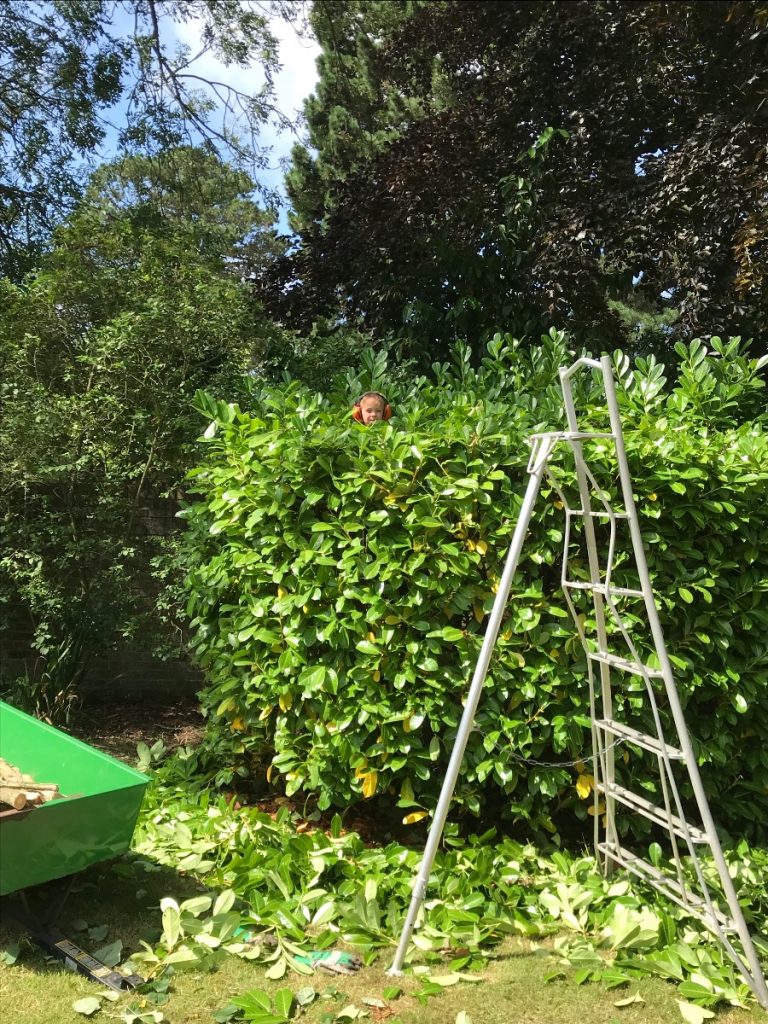 Moreover, this is just a flavour of what some of our gardeners have been turning their green fingers to. We'll share more snaps with you as in the coming months.
Ed's gardeners are happy to work with all different types of gardens. If you think we can help you with yours, please do get in touch.