Jet Washing
Eds Garden Services provides a full and flexible jet washing service to our customers. We provide safe and professional jet washing for your driveway, patio and garden paths.
Jet Washing - What's the scope?
Quite apart from layers of grime making your paved areas look grubby, over time, brick or paving can build up a layer of moss and garden residue that can be slippery when wet. Particularly dangerous areas are where customers have walkways or terraces in damp corners or under trees. The only effective solution is jet washing or pressure washing the paving or driveway.
Jet Washing - How it works
You might be selling or have just bought your house and want to keep your outside areas safe and looking good. Let an Ed's Garden Operator take care of the job for you.
Gardener Reviews
We have been trusted by
644 UK households scoring
Always excellent
Bob and his colleague Dave have worked for me many times in the garden , tidying up , plan...
Heather

-

23 Nov 2023
Jet Washing - Some examples:-
The following is a list of typical jet washing requests that Ed's Operators receive:-
Driveway cleaning Jet washing to make your drive safer and less slippery.
Patio washing Pressure washing often delivers remarkable results.
Garden path cleaning Making paths safer.
Brickwork and walls Pressure washing the green moss residue from damp walls.
Gates, flower pots, stairs and steps.
And many more individual requests.
Jet washing can produce great results. Here are some before and after photos of some of our jet washing jobs.
Before
Before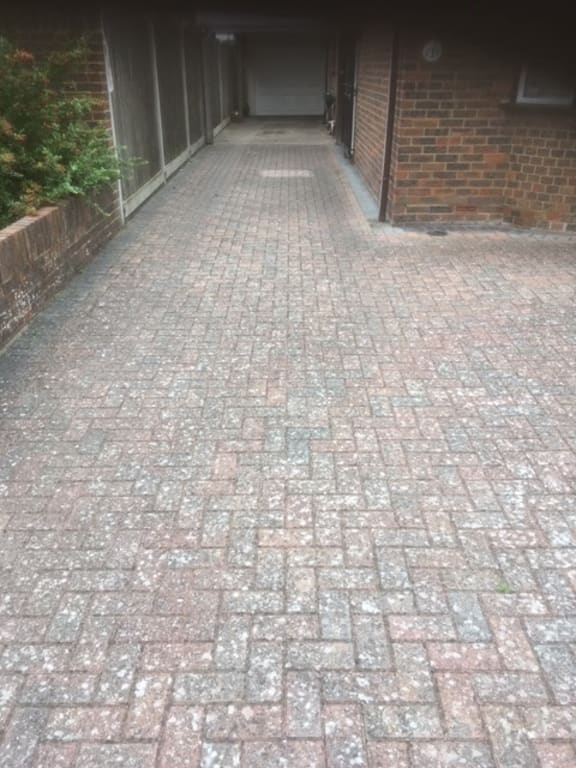 and After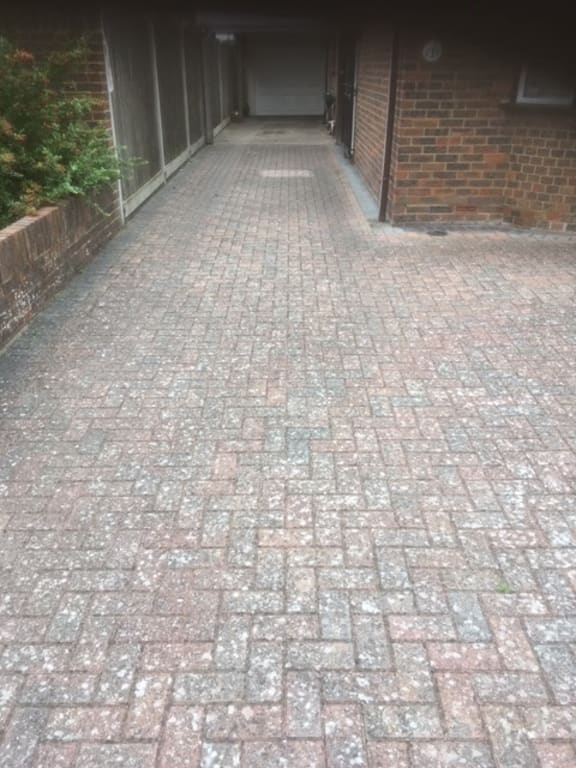 Frequently asked questions
What's included in your jet washing service?
We arrive at a pre-agreed time with our own high-performance pressure washing kit, carry out the work to the agreed specification and clear up afterwards. All you are left with is the shiny restored patio or path.
Is there an obligation to go ahead with the garden tidy-up job if I get a free estimate?
There is never any obligation at all.
My patio is so dirty, it's a bit embarrassing to get someone to look at it.
Ed's can deal with dirty patios! We have all the equipment to tackle even the most neglected areas. We can easily assess the work involved and give you an estimate reflecting the effort the job involves.
Can you give me a price for a jet wash over the phone?
We really need to see the garden in order to give you an accurate estimate. There are a range of considerations we need to take into account when we are estimating the effort involved in a job. Every job is different.
I've got a social function in my garden this weekend and I've just realised that I have no time to scrub my terrace. I really want it to look good. Will you be able to do it before then?
At Ed's we always try our level best to meet your requirements. We'll be delighted to help if we can and will be very upfront with you if we can't.
Jet Washing - What our Operators say
Nigel, our Ed's Operator in Worthing says "I really enjoy jet washing jobs, small or large jobs. It can be quite a messy job but, with all the gear, I can do it as efficiently as possible. It's really satisfying seeing all the grime blasted away and pathways and patios looking fresh and restored. It's particularly satisfying when my customers are delighted with the results when they see their outdoor areas looking like they remembered them to be"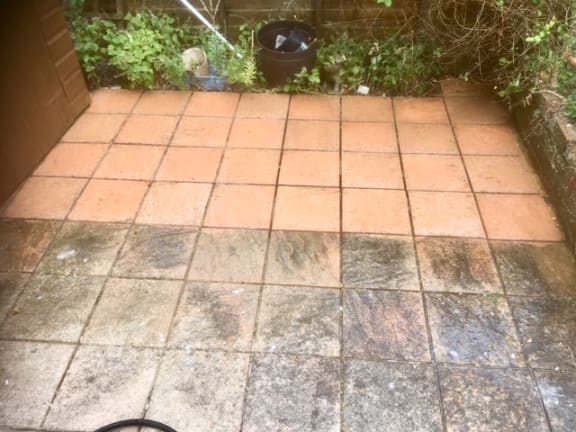 Some of Nigel's handiwork...
What our Customers say
Bryony from Tunbridge Wells says:-
Excellent service. David was extremely efficient and responsive when communicating with me after my initial request, and fitted me in at very short notice. He did an excellent job of pressure washing my patio and tidying up my rather messy garden. He left the garden very neat and tidy. Would highly recommend - very reliable and professional.