Garden Tidy-ups
One of our core services at Eds Garden Services is garden tidy-ups. In Eds, we offer a full and flexible garden tidy-up service to fulfil all your requirements.
Garden Tidy-ups - What's the scope?
Garden tidy-ups can vary greatly. Sometimes gardens can get just a little bit out of control, especially at peak growing times of year. In some cases, the customer just requires a quick spruce up of the garden, to get things back on track. However, in other cases the job can be more in the scope of a full garden clearance. We can do as little or as much as you need. At Eds we are happy to tackle different types of job, light or heavy. Also, once you have got your garden looking back to how you like it to look, we are very happy to schedule ongoing maintenance visits. A maintenance plan goes a long way to making sure your garden can stay in ship-shape condition. We can do all the hard work so you can concentrate on enjoying your garden.
Gardener Reviews
We have been trusted by
644 UK households scoring
Always excellent
Bob and his colleague Dave have worked for me many times in the garden , tidying up , plan...
Heather

-

23 Nov 2023
Tidying up a garden ready for winter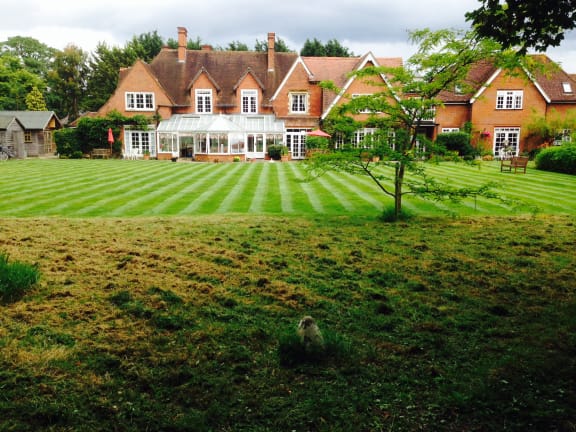 Large Garden clearance required to get a good result.
Garden Tidy-ups - How they work
Garden Tidy-ups - Some examples...
Whether it is a little tidy-up or a serious garden clearance, we are happy to assist. We will be with you as soon as possible to estimate the job and, if you wish, to book you in to get the work done for you.
You might be moving into a new house or maybe a landlord or a tenant, and need help getting to grips with your garden. Let an Ed's Garden Operator take care of the job and take the problem away from you.
Eds garden services are both flexible and comprehensive. As well as one-off garden tidy-ups, we also offer ongoing scheduled visits. That way, we can keep on top of things in your garden for you.
The following is a list of typical requests that Ed's Operators receive:-
Revamp a garden

This can sometimes be in preparation for selling or renting out. It can also be for a house that has just been purchased or one where extensive building work has been done on the property.
Regain control of a garden

This is typically working with a garden that has been allowed to go rampant. We can cut the lawn, uproot the vegetation as well as cut back hedges and (some) trees.
Prepare a garden for a party

We can trim, cut, and clear up a garden in preparation for a Birthday, Wedding or Event. We understand when it is important for you to have your garden looking its absolute best.
General clearing up of a garden

Whether it be leaves, snow, old grass or after a children's birthday party, we are experienced at clearing things up and getting your garden back to its previous glory.
Karl, our Ed's Operator in Sidcup, has taken a few before and after photos of his garden tidy-ups.
This one was in preparation for a first birthday party...
Before...
and after...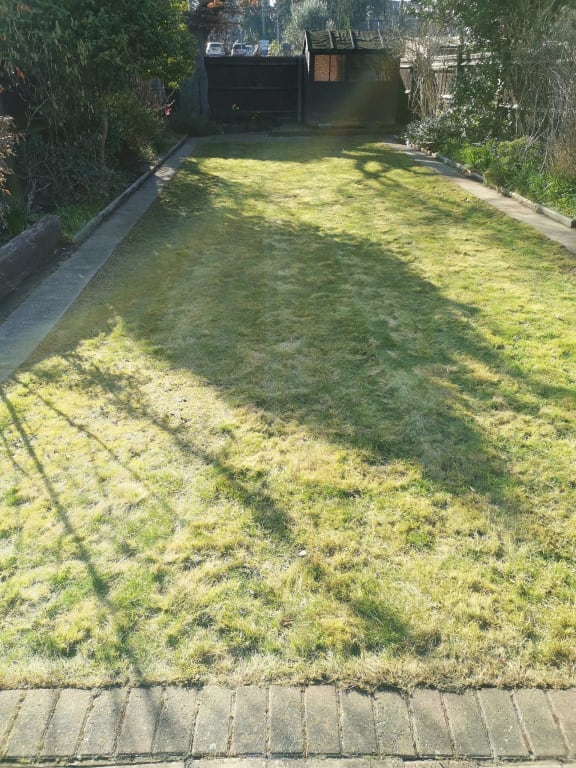 This one was for a customer who was moving out of a property...
Before...
And after...